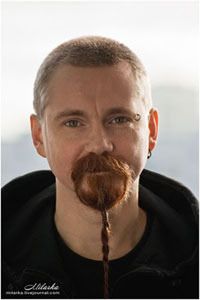 I'm not an artist. I just like to draw.
How can it properly be called? "Paint" - "painter". "Draw" - "drawer"?.. : ) I don't know : )
If someone else likes my pictures, what can I say?.. I'm glad. Thank you!



...and... my English is poor, I beg your pardon.

...and one more again : ) If you are interested and you are understand Russian language, welcome here : )

Current Residence: Moscow, Russia
Favourite genre of music: I don't know : )
Favourite style of art: ...and "art nouveau" too
Operating System: May be WinXP?..
MP3 player of choice: Oh! Cowon iAudio U5 8Gb Black
Favourite cartoon character: ...and Leela from Futurama too : )
Personal Quote: "I love this world"